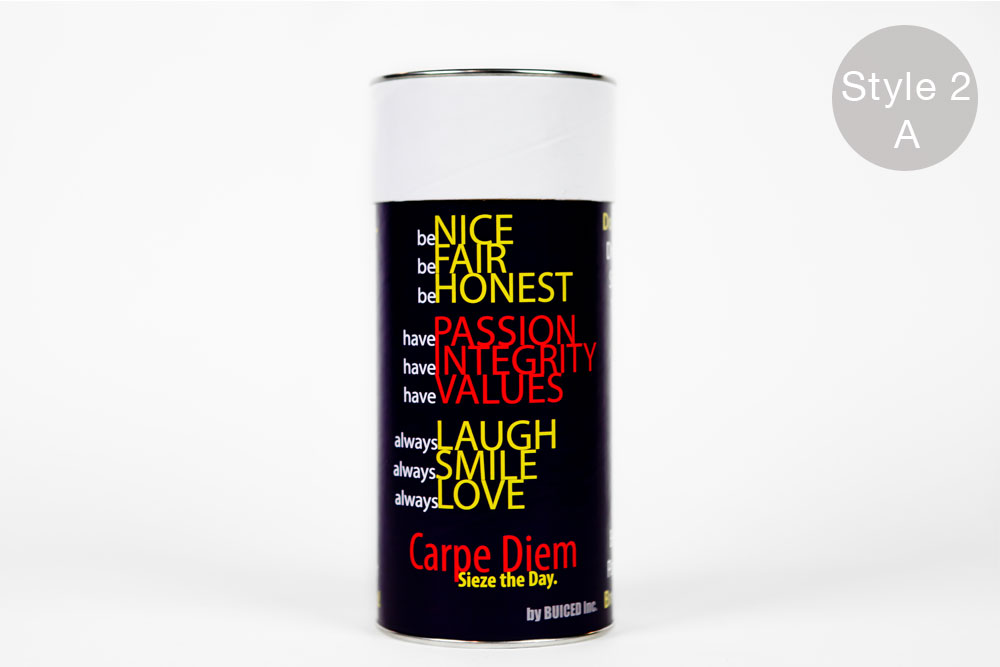 I have to admit, I am a total product person. I am drawn in to things that are pretty, packaged well, and will look good on my counter.  I love sharply dressed products that fill the senses with visual appeal.  Clever sayings, bright colors, and high end printing are all indicators of a well thought out product design.
2 Piece Fiber cans and Telescope tubes are a fantastic, round alternative to the traditional, and cheap, cardboard box. Historically, kraft brown boxes have been the "go to" for packaging; clients today now appreciate the intersection of beauty and product integrity. These beautiful canisters are custom manufactured to 1) attract consumers, 2) increase brand appeal, and 3) improve the product's overall marketability.
Paper canisters are durable and "weight-bearing" – when something weighty is placed in the canister, the bottom remains secure, safely keeping the product inside. 
Two piece telescope tubes are fully wrapped with brilliant, colorful labels (designed by each client) that increase visual appeal, and many of the paper tubes can be repurposed for other needs once the product inside has reached the hands of the consumer.
Spiral Paper Tube & Core manufactures several different Styles of Fiber Cans and Telescope Tubes. The labeled, two-piece telescope tube design is referred to as  Style 2 by Spiral Paper Tube. It is perfect for lighter products that need all of the benefits of aesthetic packaging, as well as for heavier items that require additional packaging and support.
Graphic Design & Printing
For artwork sizing, Spiral Paper Tube & Core provides a label layout. The layout, custom to each canister, provides instruction on sizing, bleeds, overlapping, paper quality, coating, etc. Label layouts are supplied when Spiral Paper Tube supplies a Quotation to a prospective client. If the size of the canister changes, the label layout must change as well. The label design / canister art is created by each client, reviewed for accuracy by Spiral Paper Tube & Core, with CMYK printing on C2S semi-glossy, aqueous-coated sheets. Requests for C1S paper stock, matte coating, Pantone colors, foil stamping, custom embossing, etc. available on request.
Labeling
After the paper tube is made, it goes on to a secondary operation where a special adhesive is applied to the un-coated side of the label – it is then wrapped all the way around the canister, covering the spiral seam, giving the tube a flawless look with one top-to-bottom "seam" on the back side of the canister.
Re-Purpose & Re-Use
Telescope tubes are the gift that keep on giving. These paper canisters are durable enough to serve their primary packaging, retail, and marketing purposes, with the ability to be re-purposed and used around the house, office, kitchen, playground, workbench, etc. Here is a 2 Piece Telescope Tube we recently manufactured for a Los Angeles-based liquid vitamin company – their label design has become so popular that clients are now purchasing both the liquid vitamin and extra tubes (referred to as their "carrying cases").